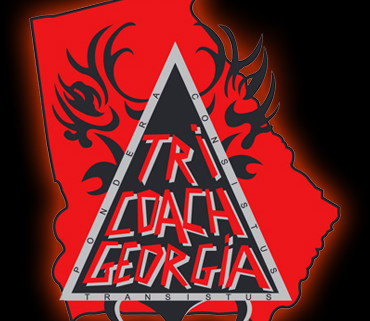 Even before I was a certified triathlon coach, a lot of folks asked me this question. Now even more often I am asked it. And I help the athlete answer the question. I don't give him or her the answer. I give them the tools and information in a real way to help them make informed decisions.
As Spartacus, aka Coach Brian, discussed eloquently in his YOU MUST BE SMART blog, refining goals is the number one thing you and your coach will do for the next season. Ultimately it's a decision that should be made with you and your significant others. It all begins with goals, not in an esoteric or impractical managed care sort of way. Managed care, well intentioned as it may be, is ridiculous at times trying to quantify human behavior or performance.
Goal defining is real and meaningful in triathlon. People don't play around. They say "I want to race at 180 lbs, I want to break 5 hours at HIM, and/or I want to crush 20 mph on an Olympic bike." Do you want to reach a weight loss goal? Do you want to race sub 5 for a half ironman or sub 12 for an ironman? Both? Do you want to complete a half ironman with a smile and your arms outstretched like Rocky? How about a shot at the podium at a local sprint?
Once you have the goal or goals we begin to set the race schedule.  We have to figure out when we want you to peak. Some folks like two (Spring and Autumn) or three peaks (add Summer in there), others want more or less. How about a season that starts at a Sprint triathlon, progresses to Olympic , half ironman, and culminates in a late season ironman? Do you just love to race alot and stay fit?
Your coach will advise you what is realistic and should be informed about the close and distant races that lend themselves to your goal achievement. Bottom line, you need a coach that is going to get you to the start line healthy, progressively builds your fitness, leaves you happy because you and your family are cool with your training, and ready to crush dreams or achieve your goals.
How do I get there?
After the goal(s) is/are refined and races are targeted, we begin the process of trying the best way to get you ready to achieve the goal(s). For me I try to examine the diet and training nutrition and/or set the weekly structure from which I will apply the training stress through intensity, frequency, and duration. For example, for a long course triathlete, we may shift to more protein, vegetables, and healthy fats and less whole grains or sugar sports nutrition (see our blog on no secret sauce) . Regarding scheduling, it may be shifting a long run to Tuesday, placing a long swim on Saturday, and giving you a longer brick on Sunday. Other days may include some interval and tempo efforts across disciplines.
If the goal is to improve the running base we may look at a 6 (i.e. BarryP on www.slowtwitch.com) or 3 day running week (i.e. something like a Run Less Run Fast model) and work together to slot the other two sports in accordingly. When swim is the focus, we may look at four days of swims incorporating speed, tempo, combinations, and endurance. Open water and pool swims may be prescribed. Likewise for cycling. We love to prescribe trainer and road sessions hitting each system.  We may have to get creative due to your work and family situation.
In conjunction with your workouts prescribed on www.trainingpeaks.com. Weight loss goals may be addressed through trainingpeaks as well. There are other accountability functions coaches can serve. We may ask you to send us daily weigh ins or food diaries.  Pace, heart rate, watts, perceived effort and fatigue are ways to get at training stress, which help us to modify your schedule in a dynamic way.
Now it's Show Time
Once the structure is in place, it's on the athlete to execute and to communicate. It's the responsibility of the coach to be alert, responsive and flexible.  We are the kind of coaches that make time for you. Why? Because we care!
At www.TriCoachGeorgia.com, we are trying our best to facilitate you achieving your goals. It all begins with goal refinement. Then we both do our jobs and race day is just another day where we represent! Let us know what will make you intrinsically satisfied. Then we go to war together as a team. Sure is nice to have guys like Coach Slayer and Coach Spartacus behind you.
https://tricoachgeorgia.com/wp-content/uploads/2015/04/TCGA-logo.jpg
400
370
Slayer
https://tricoachgeorgia.com/wp-content/uploads/2015/04/logo-300x138.png
Slayer
2012-10-07 16:26:20
2015-04-30 20:03:58
Where Do I Go From Here?