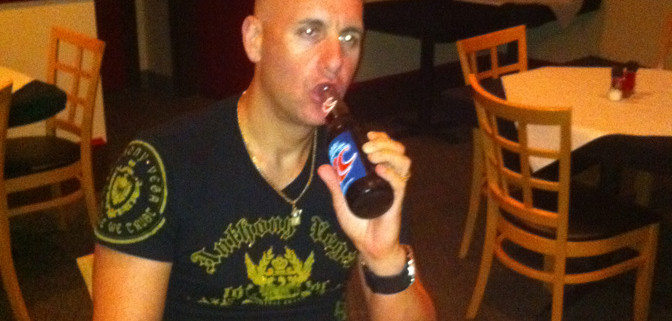 A Triathlon Coach Amongst Triathlon Coaches
At TriCoachGeorgia.com, we are very honored to be the coach of coaches and great athletes. One of them is Coach Cube aka Fred Mehrer of TriCoachFlorida.com. Coach Cube is one of Coach Slayer's star athletes and he wanted to explain why a coach needs a coach and what he learned from his coaches over the years. He has a great track record coaching his athletes too. Read below:
Coaches and Coaching 
I first met Coach Slayer at a race when I was still living and racing in Georgia. Friends said, "you've got to meet this guy, he's nuts"! First, he was killing everyone in the heavy man's Clydesdale division, and second, his podium antics were something to see. He would smash a water bottle and scare everyone around with a roar!
Honestly, I didn't know how to take him at first. I mean, he was a hell of an athlete and a great transformation success story. Finding the motivation to do what he has done in his athletic career is amazing. But, from a distance, he's a little unorthodox and somewhat intimidating.  He's big, he's loud and he's FAST!
However, once we talked, we found we had a common thread. We're both from the Philly area and both have an unstoppable internal drive.
What Happened Next 
I remember one of the first races we did together (Mistletoe Sprint Triathlon), we shared a room the night before. I was trying to be the perfect athlete, eating good and going to sleep early. He ate a sandwich from Arby's, drank 4-5 Budweiser Light Limes, and talked til midnight! That was not on my race plan.
On the run the next day, I could hear him coming up on me yelling, "Don't get Slayed, Cube!". He took me out in the last mile and finished about 1:30 ahead of me, all while out weighing me by a good 50 lbs!. What this told me was that maybe not everything you read is the best way to go about things. I have learned to appreciate the nuances and unorthodox nature of training and racing that have helped him to excel as well as helping me in my own right as an athlete and coach.
Time for a Change
Over the years Coach Slayer and I have become closer friends and when it was time for a coaching change in 2013, he was at the top of my list of coaches to interview. I saw his athletes' positive results piling in and he kept improving. There was a culture of communication and social support developing and he was in the forefront.
I wanted something totally different from my last coach. I wanted a coach with kids and someone who was more "hands on" and who is a good communicator. It was important for me to feel I was getting good value for the money I was paying. More than plans, I wanted a personal touch, I wanted a connection. I am not too needy but I like to feel recognized and valued. I understand how athletes' minds operate.
How it Impacted Me
Right from starting with "Slay", things took off. He renewed my passion for the sport, while at the same time, teaching me there is more to life then Triathlon and that family is a huge priority and should be highly valued. I was recently re-married and had moved to Palm Beach, started commuting to Atlanta for work and now had step kids. My single days (all about me) were over and at times I found, and still find, it hard to juggle everything on my plate.
Coach Slayer knew how to make training fun again without the stress my previous plans put on me about completing a workout or taking time off for family. In return my results soared. I finished 2013 with four podiums and a PR at Ironman Miami 70.3 going 4:51.
I went on to be a Coach
Most coaches wouldn't want you taking their secrets or methods and competing against them. In late 2013, Coach Slayer actually did the opposite. He encouraged me to become a coach and start TriCoachFlorida.com. This is a stand alone firm and I am growing my brand carefully and using the principles he has shared with me in terms of not just training but also managing time and prioritizing. I work hard to put my family first now. It's not easy, but it's right.
Conclusion
I work everyday to apply the things I've learn from Coach Slayer, not only thru training, but in my coaching as well. I am a better man for working with him. I strive to do the same for my athletes.
There's nothing better then an open line of communication with your coach. You need a dynamic process that evolves daily or weekly if you have a challenging family and/or work life. No matter what level program you've signed up for. I know I can call Coach Slayer for any reason, triathlon related or not. These are the things I value as an athlete and provide to my athletes everyday.
There are many great coaches out there. Find one that makes you a better athlete and person. Give me a call and let me discuss what I can offer you along these lines. Thanks Coach! Now let me go #FeelTheBurn!
https://tricoachgeorgia.com/wp-content/uploads/2015/10/What-Ive-Learned-and-Applied-from-Coach-Slayer-TriCoachGeorgia-03.jpg
900
672
Slayer
https://tricoachgeorgia.com/wp-content/uploads/2015/04/logo-300x138.png
Slayer
2015-10-08 10:30:05
2020-10-26 10:07:47
What I've Learned and Applied from Coach Slayer – TriCoachGeorgia