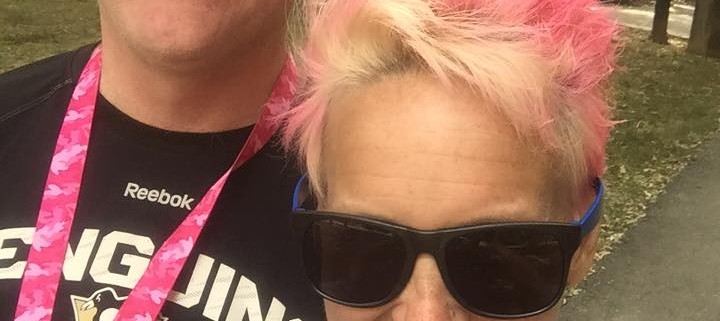 A Movement Starts
We Finish Together (#WFT). These three words have a new special meaning to TriCoachGeorgia and TriKidsGeorgia as TCGa athlete, Judas Priest's aka Judith Garrard 's daughter, Kim Garrard Stemple, fights for her life. Kim started a movement where athletes young and old donate their finisher medals to someone who needs hope and encouragement. Typically these people are fighting for their lives too.
WFT grows
When Kim created this group, her hope was that local athletes would support local people in need.  It has grown ten fold and the movement continues to spread its' wings. Little did she know what impact she would have on two triathlon teams based in Georgia.
TriKidsGeorgia Join in
During a recent youth practice, the TriKidsGeorgia worked together to write notes and attach them to medals.  The kids have dedicated their final races of the season to Kim and have begun the process or giving back medals for hope and encouragement.
So do the Reapers
Likewise, the TriCoachGeorgia athletes have rallied around JP providing her support for Ironman Maryland and racing and training in Kim's honor too. An accomplished athlete in her own right, like her mother, who is a multiple world championship Ironman 70.3 qualifier, Kim currently struggles in her toughest days to complete the Marine Corps Marathon in late October if she makes it. As the final races of the season quickly approach, many of our athletes will have #WFT written on their arms or wear blue in honor of Kim and her fight.
Please Join in and Give Back
You can read up online and join too. This is not a charity but a movement as you will read or see here. Kim kindly has given hope to TriCoachGeorgia's #TeamTagg. If you are looking for the group to support, please visit the We Finish Together Facebook page.
https://tricoachgeorgia.com/wp-content/uploads/2015/09/We-Finish-Together-Inspires-TriCoachGeorgia-06.jpg
960
720
Slayer
https://tricoachgeorgia.com/wp-content/uploads/2015/04/logo-300x138.png
Slayer
2015-09-09 13:00:35
2020-10-26 10:07:47
We Finish Together Inspires – TriCoachGeorgia