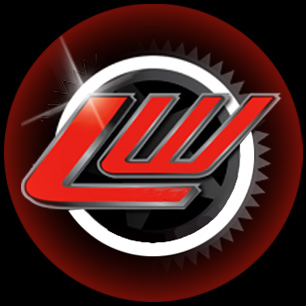 TriCoachGeorgia is pleased to announce the association of Coach LDubb of Greenville, South Carolina to their coaching roster. Coach Ldubb comes to us as an experienced athlete and has coached multiple athletes individually over the past 2 years. She has a strong enthusiasm for sports in general and specifically triathlon.
You can read much more about her on her biography on Coach LDubb TriCoachGeorgia Page. However, here is a look at Ldubb's personal background and some fun facts. Ldubb was born and raised in Greenville, SC and graduated from Presbyterian College. She's 33 years old and has been married to her husband, Kevin, for 5 ½ years. They currently have no children, 2 cats and a dog. They currently live in Greenville, SC and are hoping to start a little family of their own in the near future. Ldubb currently works at National Health Care as a physical therapy assistant and has been there for 8 years. She has a strong love for geriatric patients, as this is her primary therapy clientele. Her husband works at Synnex Corporation and is quite the athlete himself. Kevin holds most of the baseball records at Presbyterian College while being named a 2 time All-American. While Kevin and Lauren were dating, Kevin played in the minor leagues for a 4 year stent.
Ldubb was introduced to triathlon from a college friend in 2012. After spectating her first Ironman, while cheering on her friend, she became intrigued and hasnt looked back since. Lauren has competed at all distances including 2 Ironman finishes at Louisville and Texas and has placed within the top 3 of her age group on multiple occasions. Ldubb will be certified as USAT Level 1 Triathlon Coach in March and looking forward to continuing coaching and inspiring athletes. She has coached athletes at different skill levels and at all distances including Sprint, Olympic, Half and Full Ironman.
A few fun facts of Coach Ldubb:
* Has 12 letters in high school – Played basketball, volleyball, softball and soccer for Wade Hampton High. Started and was captain for the Women's Basketball Team at Presbyterian College 2001-2005.
* Furthest place ever raced – Lauren and her best friend traveled to Dublin, Ireland in 2013 and raced the Dublin Marathon.
* During the swim of Ironman Texas in 2014, Lauren got kicked in head and suffered concussion. Although not getting the race time she had expected, she still completed the race and became a 2x Ironman Finisher…… then visited the medical tent.
* Family is very important to Lauren and luckily, most of hers and Kevin's family live within 100 miles of them.
* Loves to travel! Will take off in a minute's notice for any road trip long or short. Her and Kevin's third vehicle is a Jeep Wrangler and when she's not swimming, biking or running you will find her and Kevin out jeeping around town.
* Go Dawgs!
https://tricoachgeorgia.com/wp-content/uploads/2016/01/TCGA-Coach-Logo-09.jpg
306
306
Slayer
https://tricoachgeorgia.com/wp-content/uploads/2015/04/logo-300x138.png
Slayer
2016-01-18 19:00:07
2020-10-26 10:07:45
TriCoachGeorgia Welcomes Coach LDubb Lauren White