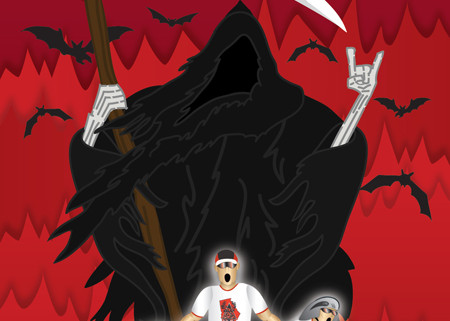 Brand Explodes
TriCoachGeorgia as a team and as a brand has grown in leaps and bounds since their inception in 2012. The kits and other gear with it's Reaper and logo on it are some of the easiest to spot and are visually alluring. They don't just look good however. The team has taken the Southeast and other parts of the country by storm. It's difficult to list all the accomplishments but there are many. Some are tangible and others like the level of camaraderie are less so but still clearly evident throughout the community online and at races.
For example, our Ironman course training camps in Augusta for the 70.3 and Ironman Chattanooga, as part of the Free Facebook Forum, are among the most well attended in the country. These are met with almost uniformly positive feedback. Registrations continue to pour in.
Proof is in Results
The website is one of the highest ranking websites in triathlon coaching and our private facebook forum is perhaps one of the most active in the country. The team has won the USA Triathlon's NCC Challenge in Division IV, were top 10 overall, and, pound for pound, the team's athletes logged more yards and miles per person across sports than many of the biggest clubs in the country.
On the national level, TriCoachGeorgia has had numerous world championship qualifiers at 70.3 and 140.6 distances as well as Xterra. Locally, many of their athletes are killing their local triathlon series like the Georgia Endurance Series for Go Race Productions and the Multirace Series in South Florida. Results at races reflect the team's motto's of #DoYourJob and #ReapWhatYouSow.
Give Back
This team of Reapers are promoting the youth and beginner participation in the sport via service to sport such as free coaching for the TriKidsGeorgia and free clinics for beginners. One example is our series of free clinics for the Tri to Beat Cancer for the Northeast Georgia Cancer Foundation. We have volunteered at many races and offered support to athletes regardless of team. We also promote healthy fueling options via free webinars such as the ones given by Coach Slayer for Generation UCan.
You can Join Them
Because of all of these accomplishments, there has been a ground swell of interest in joining the team. For those choosing not yet to utilize our coaches but want to be a part of the team, we have an affordable option. This new team membership option as opposed to the coached athlete option is being announced to meet a need in the larger community looking for a home within a bunch of other misfits that seem to fit so well together. Please have a gander and contact our head coaches, Coach Slayer and Spartacus, if you would like more information.
https://tricoachgeorgia.com/wp-content/uploads/2015/04/TriCoachGeorgia-Tri-or-Die1.jpg
662
450
Slayer
https://tricoachgeorgia.com/wp-content/uploads/2015/04/logo-300x138.png
Slayer
2015-06-23 15:27:37
2020-10-26 10:07:49
TriCoachGeorgia Announces New Team Member Option