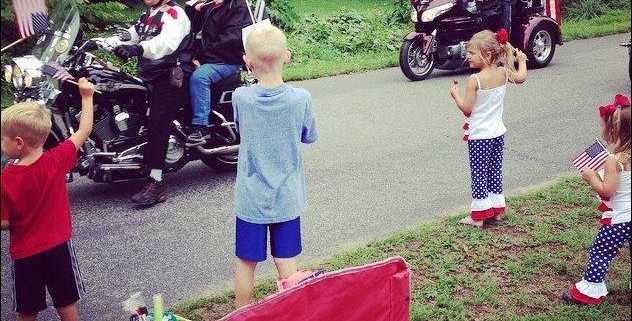 The Summer keeps on rolling for our reapers. July 4th was our nation's independence day and our crew went out strong for their country, families, and team. Lots of smiles, PR's, and podiums again were the story. TriKidsGeorgia and TriCoachGeorgia represented well alongside many of their counterparts from other clubs and teams.
Early in the week the TriKidsGeorgia had their King of the Mountain championship before bike practice. However, little did they know that to win the title and the donated KOM jersey from World Champion Melissa Hauschildt and her husband Jared they would have to climb the mountain of pickled beets by eating 6 in the quickest time among their male and female counterparts. This competition was designed to keep it fair despite age and ability as every kid can eat pretty fast. Congratulations go to all the participants, even those who vomited, and the winner Ellie.
Later in the week, several of our athletes ran through the pouring rain in the famous longstanding Peachtree Road Race. According to their website, the Atlanta Journal Constitution Peachtree Road Race, organized by Atlanta Track Club, is the largest 10K in the world. In its 46th running, the AJC Peachtree Road Race has become a Fourth of July tradition for thousands of people throughout the metro Atlanta area and beyond.
Darth Vader aka Darsh Cook, Kim M., the Duncans (Caroline and her Team Dad David), IronMouse aka Amy Peavy-Smith, the Drs. Terminator, and new team member Wendy Metcalf ran hard. The latter even achieved a massive PR in her first race with the team under the stellar coaching of Kim Possible. Kim M. also did the #PRR race after scoring a midweek 3rd overall woman at the Robbins AirForce Base 5k!
Over at the Firecracker 5k/10k Road Race in Hampton Georgia, Rolling Thunder aka Troy Garland and Firecracker aka Erica Carter both took top honors in their respective age groups (RT at 5/10k and FC at 10k). The former even took an astounding two minutes off his previous 10k PR!
In Devil Hills near the Outer Banks of North Carolina, TaxSlayer and TaxDr. aka Seth and Becky Waltman and their kids Ben and Allison ran the Freedom 5k while on vacation on Monday July 6. Results were strong across the family. Lots of smiles were to be had too.
Many of the other Reapers are digging deep for their late season races. Long bricks and runs are on the docket and the team is already stacking up yards and miles in all three disciplines.
A couple of the other bigballers from the team, BigBen aka Richard Nasser and Speedy Gonzalez aka Lester Benitez are staring down their Summer half ironman races, Ironman Muncie 70.3 and HITS Kingston, NY 70.3 respectively.
To wrap things up in this weekly summary blog, we should mention that training and racing are not all that is going on with the team. We are losing weight, keeping fit, and giving back to the sport in various forms and fashions.
We are working hard and looking after our families. We also find time to socialize online and in person. We support the TriKidsGeorgia achieving their dreams. The team is all about developing a close community that is welcoming of diversity and a range of ages, ethnicities, orientations, and abilities.
We don't court professionals and elites. We court you, the everyday man and woman who uses multisport athletics to round out your life. Give us a call if you want to learn more about what we can offer you!
https://tricoachgeorgia.com/wp-content/uploads/2015/07/Freedom-and-Liberty-TriCoachGeorgia-05.jpg
602
632
Slayer
https://tricoachgeorgia.com/wp-content/uploads/2015/04/logo-300x138.png
Slayer
2015-07-06 14:00:46
2020-10-26 10:07:48
Freedom and Liberty – TriCoachGeorgia