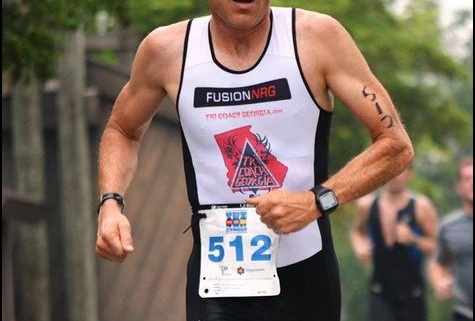 Introduction
We have some stellar, well experienced, and consistent athletes who strive hard to improve their performance. They also go out of their way to help others.
Some of our athletes go on to be good coaches in their own right. Karl Langenbach aka LongMan and soon to be known as Coach LongMan is a great example of someone that has been a student of the game for a long time. He has helped many friends to achieve their goals and always seems to show up healthy and race well. He was kind enough to write a blog for us about some of his secrets to success.
How and When
It's that time of the year: your "A" race is looming! For me, Augusta 70.3 is 2+ weeks away with Ironman Louisville close on its heels. CoachBigBad has been loading my wagon and I am exhausted physically and mentally. What am I doing to manage the stress? Here are my top five tips for coping and recovery:
5 Tips To Help You Crush Your Race
1. Get more sleep.

If you aren't getting 7+ hours sleep each night; why not? Whenever possible, slip in a 20-30 minute nap; like on Saturday and Sunday afternoon between workouts and on weekdays if you happen to make it home for lunch. It is amazing how much more alert and refreshed, mentally & physically, I feel after a good night's rest or a quick doze.

2. Avoid sick people.

Your immune system is taking a pounding and can't cope with the normal assault of germs. Even a mild head cold can put a serious damper on your race. Wash your hands a lot. Stay out of your kid's classroom. Shun your sneezing co-workers.

3. Get a massage.

Your body is likely a knotted mess; and you need to change that in order for it to work at peak performance levels on race day. Schedule hour-long massages ($45) three and one week out from your big race plus another one the week after. Also spend ten minutes each night foam-rolling your back, thighs, IT bands, and calves. This stretching helps me calm down for better rest and less aches in the morning.

4. Drink more water and eat more veggies.

Your body needs the best nutrition possible during this high stress period. Save the cake and beer for the after-race celebration.

5. Practice active recovery.

Nothing gets rid of lingering soreness and speeds healing like easy movement. After you have done your icing and hydration, get off the couch and take the kids to the park or walk the dog. Don't tempt yourself to do another workout. You are just try to get the blood and lymphatic fluids moving. This is also a great time to relax mentally, and pay some attention to your support team (aka your family!).
Try out these tips and let me know how they work for you. Good luck in your race.
https://tricoachgeorgia.com/wp-content/uploads/2015/10/Five-Tips-for-Thriving-During-Your-Ironman-or-Ironman-70.3-Build‏-Thanks-Karl-TriCoachGeorgia-06.jpg
564
475
Slayer
https://tricoachgeorgia.com/wp-content/uploads/2015/04/logo-300x138.png
Slayer
2015-10-05 09:27:47
2020-10-26 10:07:47
Five Tips for Thriving During Your Ironman or Ironman 70.3 Build‏ (Thanks Karl!) – TriCoachGeorgia