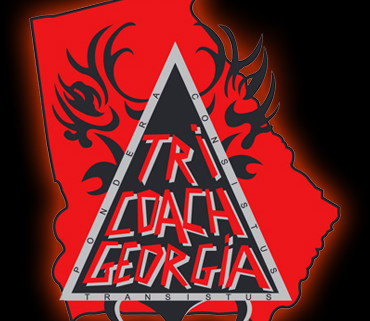 What better time than now to go APE?
Many of us age groupers are winding down our seasons, or have already raced the big race, though some still have that big one on the calendar. Regardless, the racing season is tapering off and we are setting our Autumn and Winter schedules up, planning next season's race schedule if not done already, and trying to regain some balance in our lives. The taxation of the racing season is less pressing and we can step back. There are a few simple steps to take now that can have a huge impact on your performances next year, and we all love to see a positive trend over time.
Considering the concept of return on investment or best bang for the buck, here are the steps I suggest you take:
Assess
If you haven't a good idea of what your limiter(s) is/are , then it's time to go back through some of your race results and see your relative rankings in each discipline. Were you a one weapon or two weapon racer? Did you show less prowess in transitions and/or was nutrition your downfall? Did you have solid efforts across the board but suffer due to poor response to stress on mass or wave swim starts, mechanical problems, weaker back halves of races? There are many ways to examine the question at hand.
Begin by listing what areas you have to work on, and then rank order which will give you the biggest benefit next year on race days. Then get some baseline times for various distances, paces, watts, heart rate zones, what have you through some easily obtained testing protocols. This will give you a great starting place to compare back to.
Plan
For some the swim is their downfall, for others the bike, and some the run. Some need across the board improvement. If you suffer on the swim, consider hiring a personal or group swim instructor, join a masters' program, design a winter training program that allows for at least 3-4 days of swimming, review YouTube videos of good swim form, consider signing up for a swim only race, and begin to attack your limiter. Cycling and running plans are widely available online and there are ample opportunities for group rides, spin classes, group running programs, and road races.  Make sure you set realistic goals, dedicate yourself and have the proper support at home and in the water or on land. Mini goals along to a larger goal may be a good way to get where you hope to go without getting frustrated.
Execute
Now get it done. Delegate where possible, consider changing your work schedule to accommodate, set the alarm if you need to. Track your progress through free or pay sites online, many of which are linked to social networks. Don't be afraid to publicize your goals if it will help you meet it. Develop some training buddies that will help hold you accountable and some regular times to meet and train. People are creatures of habit and there is something comforting in routine.
Conclusion
Attacking your limiters now will pay off in a big way when the racing season is back upon us. Going APE is the way to maximize your time investment in a structured and balanced format. Triathlon is a lifelong pursuit, so have longer range vision about your improvements.
Coaches like the ones at TriCoachGeorgia.com can help you now, which will help you later. We have a track record of helping people achieve their goals and doing the same as triathletes ourselves. We make time to help our athletes go APE. Send us an email or call us. We are eager and willing to help you with comprehensive offseason planning that will enable you to best DYJ (Do Your Job) next year!
https://tricoachgeorgia.com/wp-content/uploads/2015/04/TCGA-logo.jpg
400
370
Slayer
https://tricoachgeorgia.com/wp-content/uploads/2015/04/logo-300x138.png
Slayer
2012-10-05 13:28:02
2015-04-30 20:03:14
Facing Your Limiters in Triathlon