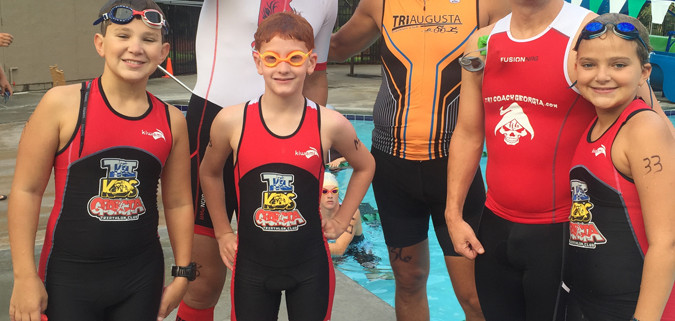 Introduction
Many years ago Coach Slayer wrote a list for the BeginnerTriathlete.com website Georgia Forum about what he viewed as his opinions that were fortified by both experience and data. He thought it applied to the vast majority of endurance triathletes. As he started re-doing the list a few years later for this blog, he found that many of the items were still his thoughts even after several years coaching and more improvement as an athlete himself.
You may not agree with him on these, and he is willing to hear why, but he hopes they are helpful for many triathletes out there. Some range from obvious, to misunderstood, to complicated. Some are substantiated with research and others are just subjective rants. Without further adieu, here is:
Some of what I learned from Triathlon since I started:
Top 80 List of Triathlon Truths: How You Get Better Quicker!
1. Taking performance enhancing drugs makes you a twat and a cheat.
2. Cutting the course, drafting on purpose, or doing stupid stuff like pretending you didn't DNF when you did also does.
3. Racing lighter is better (and drinking light beer is better but less tasty).
4. Eating lean protein, healthy fats, and heavy veggies keeps you light.
5. Training heavier makes you faster especially if your race weight goes down.
6. Burn fat as much as possible as your fuel source in endurance sports.
7. Unless you are "all in", go easy on sugar and stuff that metabolizes as such and get your carbs from healthy sources.
8. Generation Ucan is a game changer for race day nutrition but you can do well with sugar if you frequently dose.
9. Listen to your coach unless you like being injured.
10. Don't listen to your coach on race day if you feel really good.
11. Tackle your weaknesses.
12. Make lots of friends in lots of places.
13. Do fun races.
14. Don't take yourself too serious.
15. Give back to others.
16. Youth triathletes like @FTKTri are better than adult triathletes to watch especially if you are a parent of one or more.
17. For most of us, flip turns are hard to do.
18. Test yourself in training but not daily.
19. Recovery is more important the older you get.
20. It is ok to have rivals if it is healthy competition.
21. Have the best race you can on the day.
22. Try not to set a time goal. Focus on getting done, having fun, and doing your job to the best of your ability.
23. Use Glide or other lubes from all3sports.com heavily in areas that chafe.
24. Figure out what shoes feel best and run in them. Rotate if multiple ones feel good.
25. Blisters suck, really suck. Buy good socks (ask Swim Bike Mom about that one).
26. Train with people that help you remain centered.
27. Get out of your comfort zone on occasion at least.
28. Coaching is a lot like therapy.
29. Indoor training is much better than people give it credit. Many pro's are training nearly exclusively indoors.
30. Try to have at least one big race per year.
31. Try not to let your self-worth ride on that big race.
32. Have strong opinions about training but be willing to listen to other ones.
33. Affiliate with good shops, manufacturers, clubs, and teams.
34. Fit over everything else when buying a bike.
35. Aero = faster than even weight loss.
36. Comfortable stiff bike shoes are very important too.
37. Dig deep on race day! Very deep. It's ironman not pussyman.
38. Over train for the distance your racing except in the case of Ironman running.
39. Ironman is not the promised land but its close to it for many triathletes.
40. 70.3 is the best distance for me and most of us who have busy lives but it's not quite the pizzazz of 140.6 sadly.
41. Make sure your family is on board with things as noted in the blog by Taz aka Wes Hargrove (HERE).
42. If it hurts, don't keep doing whatever your doing until you get it checked.
43. If you can afford it, have great support people on your team including pedicurist, PTs, masseuses, strength trainers, etc.
44. Static stretching and rolling are stupid although Thai massage, dynamic stretching, and yoga seemed to help so maybe that's not fully true.
45. The mental game is more important than you think. Some say the sport is 90% mental and 50% physical.
46. More miles works for me to go faster but not always for others.
47. Less miles probably need to be harder miles.
48. More swim yards does not mean you will go faster.
49. In the water, quality trumps quantity.
50. It's never too cold to swim until its too cold to swim.
51. Closer races are easier to do than further races.
52. The best race directors are ones that get you out of there asap.
53. Some of the local and regional independent races are way better than WTC races but you can't qualify for Worlds 70.3 and Kona there.
54. Local races like Go Race Productions Georgia Triathlon Series, Tri the Parks, Setup Events, Georgia Multisports are perfect for what they are.
55. Family and friends present at races makes them more enjoyable.
56. Yelling and cheering at someone during a race does in fact make them go faster.
57. Racing a lot is tough due to the sleep disruptions and logistics.
58. Triathlon can be expensive but it's a worthy investment.
59. Short course races are painful but fun and over quick.
60. Find ways to have the quickest transitions of your AG.
61. Always carry Benadryl just in case.
62. Just because they are selling something doesn't mean you have to buy it.
63. Have answers to questions you will ask yourself when things get very tough. Be prepared ahead to answer or write it on your arm in sharpie.
64. Environmental conditions like heat/humidity, cold, wind, etc are things you have to learn to tolerate.
65. L.A. Woman by the Doors is the best triathlon song ever (MOJO RISIN!!!) Maybe not, but it sure helped me out after a particularly bad race.
66. You are not faster if you have a cool nickname, but it can't hurt.
Some others passed along to me from the Georgia Forum
67. Adjust race strategy for environmental conditions.
68. A strong core will help to make you faster in all 3 disciplines.
69. There is no such thing as a good bike followed by a bad run.
70. Don't change ANYTHING on the bike, except a flat tire or frayed cable, within a week before the race.
71. If a race doesn't quite fit the training or recovery schedule but sounds like fun, don't necessarily skip it. Sure you may be not quite at top peak performance and the next race may suffer marginally, but in the big picture, the memories may be worth it.
72. No excuses.  Accept the challenges as opportunities to learn and improve on for next time.
73. An aluminum Tri bike without Zipp Wheels can go just as fast as the bling bling carbon machines.
74. It's perfectly acceptable to be a triathlete and be a short-course racer with limited or no aspirations for a HIM or Full distance.  Do what is right for you, not others.
75. If you hold back, you won't know your potential. It's ok to blow up, see No excuses.
76. Have your priorities straight. Seeing your kids pursue their passion trumps any kind of goal/workout you have for yourself.
77. Group training is important. You can feed off the group energy.
78. Bike handling skills that you learn in a group are important too.
79. Money won't buy you better race times; however, if buying a nice bike makes you ride more, then go for it.
80.  Running shoes should feel good in the store. If you think they only feel "okay," they're not going to get better later.
There are many here and many more to be written. Do you disagree with any of these? Do they resonate with you? We at would love to hear back from you. We all learn from constructive discussions. Thanks for reading (and contributing if you did back in the day!) and best wishes for the rest of your race season!
https://tricoachgeorgia.com/wp-content/uploads/2015/08/Coach-Slayers-Top-Triathlon-Truths-How-You-Get-Better-Quicker-TriCoachGeorgia-04.jpg
900
675
Slayer
https://tricoachgeorgia.com/wp-content/uploads/2015/04/logo-300x138.png
Slayer
2015-08-28 14:38:39
2020-10-26 10:07:47
Coach Slayer's Top Triathlon Truths: How You Get Better Quicker! – TriCoachGeorgia