Introduction
In October 2015, I sat in front of my computer watching Harvey Gayer, aka Coach Slayer, race Ironman Maryland. After healing from a terrible bike accident in April 2015, his expectations and thoughts were for a good race, but not a KQ race. The race set up perfectly for him to have a good day. The swim was shortened and the weather was cool. He came out of the water several minutes behind the leaders, rode hard and moved into striking position and ran his way to a second place finish. He had the race of his life and qualified for a trip to the big island in October 2016.
November 2015 brought Ironman Florida and Wes Hargrove's, aka Coach Taz, chance to show his improved fitness and race towards his dream of Kona. Taz swam well, rode smart and ran his way to an overall 11th place finish and 4th place age group. Similar to Slayer, Taz punched his ticket to Kona in October 2016.
I am talking about Slayer and Taz because they are the reason my wife and I headed to watch, cheer and Sherpa the 2016 Ironman World Championship race. I wanted to give a non racing review of the race knowing that most people who read this will never qualify for Kona. In my opinion, I don't think that means you should not go to the race to watch.
Travel
When making arrangements on when to travel, review the previous years' race guide and decide what race activities you want to be a part of. For example, the coffee swims in Kailua Bay. The swims happen every morning and give anyone who wants to swim a chance to swim the actual swim course. If you want to be a part of one of these swims, arrive in Kona no later than Thursday. No matter what day you plan to arrive, you need to think about the time change you will experience from home. We chose to leave on the first flight out of Atlanta, had a short layover in LA and arrived in Kona at 1:30 Hawaii time. Hawaii is 6 hours behind Athens and we knew we needed to stay awake as long as possible to adjust to the time change. With the help of our friends, we stayed out until almost 9pm the first day we were there – or 3am eastern. This helped our adjustment because we went to bed at a more normal time for us and slept through the night. I would expect many early mornings when you are traveling to Hawaii because of the time change. The first day on the island may be the most important to help adjust to the time difference.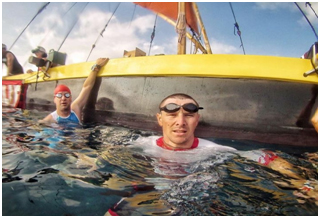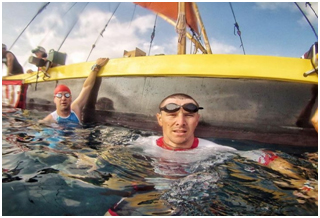 Accommodations
Kona has several hotels and condos close to the swim start. Most of places you can stay have a night minimum race week and increase their costs too because of the race. The host hotel typically costs about $175 a night, but increases to over $400 during race week. We chose to stay in a condo about 2 miles from the swim start. We chose this spot because it costed us less, was farther away from the commotion of the race and had received positive reviews from others that stayed during the race. I recommend looking at different options for your accommodations if you plan to go for the race. AirBnb, VRBO and the hotels give you many options around Kona to stay. Choose what is best for you.
Places to Eat and Drink
Kona has many unique restaurants to choose from for breakfast, lunch or dinner. One of my favorite places was Jackie Rey's Ohana Grill. Jackie Rey's has many local dishes to choose from and great service. The seafood is fresh and the atmosphere is great. You may want to call ahead as the restaurant fills up quickly at lunch and dinner.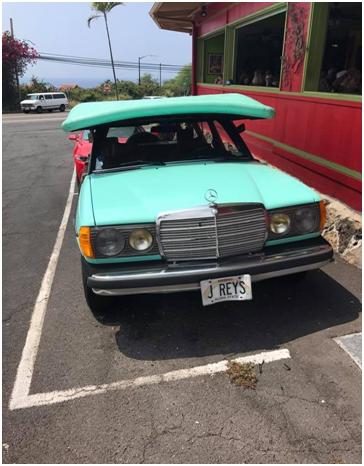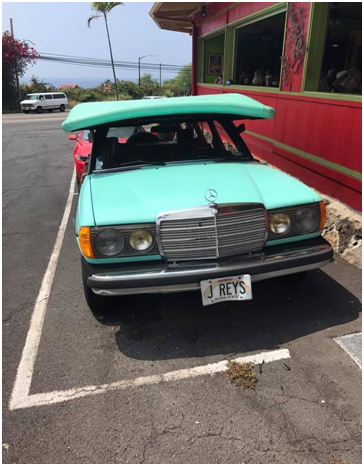 For beer lovers, take a trip to Kona Brewing Company. Kona Brewing has a wide selection of ale's, wheat's, IPA's and porters for your enjoyment. Get one of their specialty pizzas to go with your beer. You will not be disappointed.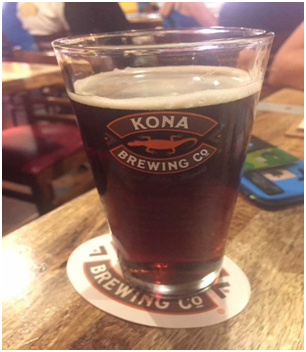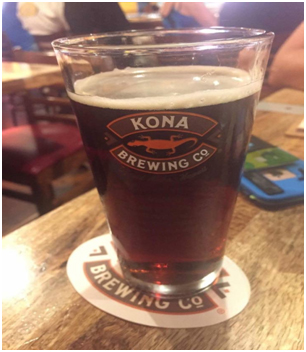 Another one of my favorite places to eat and drink was Huggo's On The Rocks. Happy Hour runs from 3pm – 5pm daily. We went there multiple times for happy hour during our stay in Kona. Order a mai tai or two, sit back and enjoy the ocean view.
Race Day
Everyone will have their own plans for race day, but here are a few suggestions. If you want to watch the swim start on the concrete sea wall, get to the race very early to stake your claim to a spot. I went to the swim start around 5am and the entire wall was already full with spectators. Once the race starts, head over to the hot corner to view the start of the bike portion. You will be able to see the racers multiple times before they head out on the Queen K for the majority of the bike portion of the race. The hot corner is also a great spot for the run portion as the athletes run through here several times. Go to the finish line. There is no finish line in any Ironman race like the finish line in Kona.
Activities Not Related to the Race
Take a helicopter tour of the volcanoes. If you're lucky the lava will be flowing the day of your tour. Hike to Papakōlea Beach or the Green Sand Beach. Drive to Punalu'u beach or the Black Sand Beach and swim with the sea turtles. On your drive to the Green Sand and Black Sand beaches, stop by Hana Hou Restaurant in Na'Alehu and eat in the southern most restaurant in the United States. For a dish that is unique to Hawaii, try the loco moco. Finally, drive to Hawi and take Kohala Mountain Road back to Kona. The views on this road are breathtaking.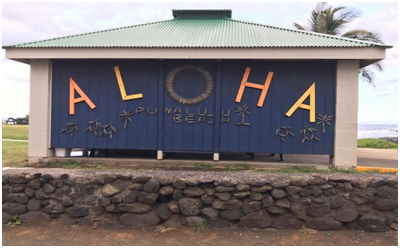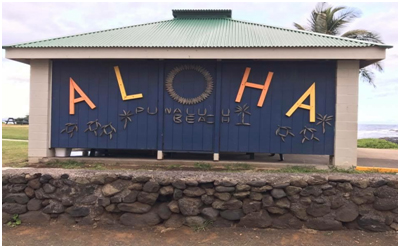 Wrap up
We enjoyed our time in Kona and we would definitely go back to watch the race. Hawaii is a great vacation and being at the World Championships with friends and to cheer friends made it even better. I suggest spending time researching Kona on various websites, talking to others or in tourist books. I don't know when I will go back, but I will definitely go back there someday.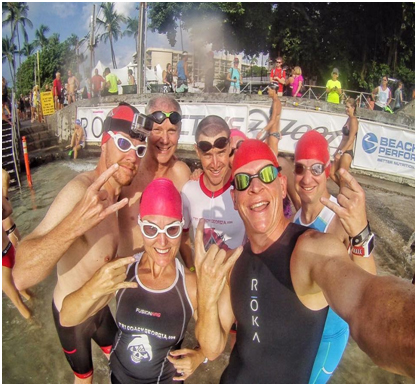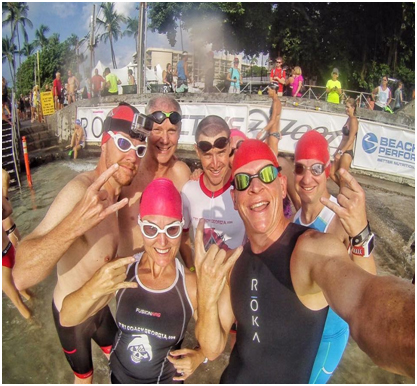 https://tricoachgeorgia.com/wp-content/uploads/2016/12/A-Sherpa's-View-of-IMWC-by-Coach-TaxSlayer-TriCoachGeorgia-05.jpg
386
417
Slayer
https://tricoachgeorgia.com/wp-content/uploads/2015/04/logo-300x138.png
Slayer
2016-12-12 18:38:42
2016-12-12 18:38:42
A Sherpa's View of IMWC by Coach TaxSlayer – TriCoachGeorgia