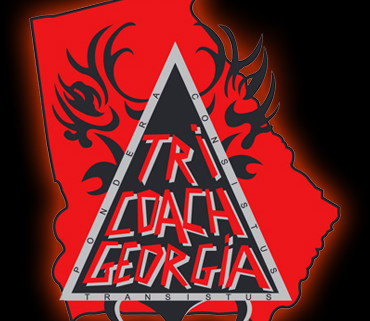 Look at people's belly buttons some time. You will notice that some are innies and some are outies. Triathletes are kind of like belly buttons. They are creatures of habit. They either nail their workout to the T, cut it short, or overdo it as a rule. They either overeat and gain weight or underfeed and lose weight. Both approaches hurt the athlete's performance.
You can make an argument that each approach to hitting the numbers is worthwhile. Mrs. Slayer, for example, has a 10 mile run lined up yesterday in preparation for the Athens Half Marathon (http://athhalf.com/), and what does she do? She hits 10.00 and stops the watch. Likewise, she monitors her caloric intake as a rule. Her discipline is admirable like many of yours.
I, on the other hand, have a 30 minute run on the books. What do I do? 45 minutes.  After a big workout, I get out a box of ice cream, even if it's low carb, and go to work!  At least I have done so in the past.  This is the pattern for both of us. Others eat unhealthy and find ways to cut the workout they have short. Bottom line, we all have patterns of repeatable behavior.
When former world champion and current Augusta 70.3 champ, Mel Hauschildt (www.melissahauschildt.com) was in town with me, she told me she never overdid her training program. Her longest runs were 90 minutes at a time for the entire year. I, of course, was aghast as that is a medium run for me. I would also watch her eat pretty healthy as a rule (even some lambchops from my fave www.Chops and Hops.com).  As a side note, they comped her meal (but still haven't re-named the House salad to the Haus salad)!
She would naturally would be someone to emulate per her results, but some of us just can't help it. OR CAN WE?
The triathlete has to ask themselves why they have a compulsive need to overdo the workouts or to eat excessively. Or why  are they quitting early? Are we insecure, competitive, driven by parental or important figure messages from childhood? Is it weakness, laziness, disinterest, something else? The one who nails sessions are eats right probably has less questions to ask himself or herself. Unfortunately the over and under crowd have to answer to their coach and/or themselves.  Sometimes professional help needs to be sought (like at www.positive-outcomes.com – haha).
Although not ideal, a coach has to navigate these behavior patterns and try to get the maximum performance out of the athlete without incurring injury. They have to, in a sense, out think the athlete. Perhaps, plan a 14 mile run when they really want a 16 mile run for the over and  vice versa for the under. The coach with the compliant athlete has to do no such thing.  Helping out with accountability regarding general nutrition and weight can be another role of the triathlon coach.
At www.TriCoachGeorgia.com, we have a comprehensive training plan that not only will help you maximize your performance, we will also hold you accountable and encourage you to seek help if its needed. We realize that athletes are people and people are fallible. They can benefit from an objective, outsider viewpoint about what may get in the way of overall success and goal achievement. We may see your training more clearly than you do as you are less objective. This may cause you to re-examine your characteristic position as an over or an under, and move towards being the best you, you can be!
https://tricoachgeorgia.com/wp-content/uploads/2015/04/TCGA-logo.jpg
400
370
Slayer
https://tricoachgeorgia.com/wp-content/uploads/2015/04/logo-300x138.png
Slayer
2012-10-11 00:54:42
2015-07-28 16:52:09
Are You an Over or an Under?