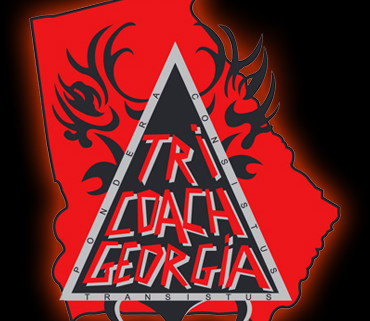 Some folks don't know that I went to over 180 Grateful Dead shows in the late 1980s and early 1990s. I was a deadhead with a bushy curly afro and even took my wife to her first show at Wembley Arena (Werewolves of London!)! I love to travel and see new places and learn different cultures. You never knew when that magical show would hit so you would keep going back for a bunch of good but not stupendous shows.
Similarly I loved to chase the magical Ironman day for a brief spat. I figured you could race one every six months or so and train hard and smart and you were bound to have that magical race day where it all came together. That would be the Mecca of triathlon for me and many others regardless if you qualified for Kona.
The Big Shift
Truth be told I haven't had my magical day, but my IMFL in 2010 was close to a big hit for me. I think I may even have a better one in me. Unfortunately, my IMCDA in 2011 told me results at the IM distance were not going to get progressively better until a magical crescendo hit. They were shockingly different dependent on so many variables it wasn't even funny. You do what you can to control the ones you can control and hope for the best on the variables you can't control. Subsequently, of late, I stopped thinking about Kona and started thinking about the bigger picture which included the massive toll that pursuit was taking on my family, my work, and me.
Except maybe one time, Ironman 140.6 on a semi-annual basis is not really sensible for most ordinary people, especially ones with tough jobs, families that depend on them, and who have other demands on them outside of sport. However, 70.3 is totally doable within the context of a well rounded and balanced lifestyle. Consequently, I started shifting over to 70.3 as my favored distance. It may not be the Dead show where they break out the Dark Star or St. Stephen that they haven't played in a decade,
but it's definitely the Phish, Disco Biscuits, or local fave Dank Sinatra show where they play some great tunes, you reach some level of nirvana, and you can totally jam out.
As opposed to very long days in the saddle training for 140.6, longest bikes for 70.3 are 3-4 hours which gets you home in time for lunch on the weekend. You can run a 15 mile maximum long run and your swims are no longer than an hour! This creates much more family, work, friend time than Ironman training. You are not as beat down mentally or physically so you can focus and get around better. Not to mention, it saves you a lot of money on sports nutrition that I have touched on in prior blogs, but will discuss more at length in a later blog.
If you lean towards long course, you will probably want at least one M-dot Ironman or independent long distance course like Setup Events' Beach2Battleship or Bone Island to your name. You may even want the tattoo! However, don't get sucked into believing that 70.3 isn't a great distance to race and hone your long course prowess. There are so many more options at 70.3 including the largest in the world in our backyard of Augusta and there is less of a demand so you don't have to commit a year in advance. Vegas 70.3 world championship, if you can qualify, seems to be every bit the magical destination at this point as Kona. At least to me it is.
Also, I should mention that short course distances are fun and tough in their own right too. Like my training buddy Ghost sometimes says, "it's like a fork in the thigh vs. a toothache". One way or the other you will have to endure some pain. Of course, we try to prepare you in a way where the pain is bearable.
Why is 70.3 our distance of preference now? Because, like a lot of our athletes at www.TriCoachGeorgia.com, 70.3 allows for balance. Balance is more important than the strife a 140.6 mile race can engender to even the most well-intentioned. Coach Brian and I will help you get you ready wherever and whatever distance you choose to race. Just don't undersell the value of 70.3 or shorter course or overvalue the 140.6. Mix it up and keep your feet on the ground!
https://tricoachgeorgia.com/wp-content/uploads/2015/04/TCGA-logo.jpg
400
370
Slayer
https://tricoachgeorgia.com/wp-content/uploads/2015/04/logo-300x138.png
Slayer
2012-10-07 14:59:41
2015-07-28 16:52:18
70.3 is the Distance for Me Now