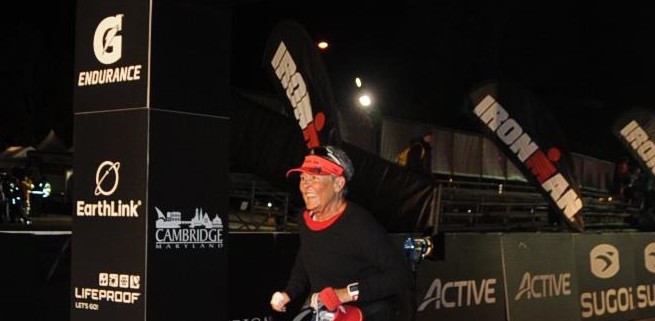 TriCoachGeorgia enjoyed another successful year in 2015 with multiple first time race finishers, personal records abundant at all triathlon and running distances, as well as some outstanding elite types of performances. The team continues to grow with many new athletes joining in 2015 and the addition of 4 new coaches. Plans for even more coaching additions have been hashed out for 2016 and the roster grows daily.
The team has expanded since the origination in February of 2012 of a two man operation to a team of 7 coaches and 50 plus triathletes. Augusta 70.3 camp has grown from 30 attendees the first year to 220+. The growth seems to be unstoppable. They also support several key philanthropic causes like #
WeFinishTogether
, the fight against Cancer, and #
TeamTagg
.
The team age range is huge from 5 years old to nearly 70 and there are several 60 year old athletes spoken for. The youth arm of the team, TriKidsGeorgia, has continued to grow as well. Staying true to their mission, they have developed happier, healthier, and faster age group triathletes. The kids have grown close and look up the adults and vice versa.
The coaching systems employed by the coaches of TCGA have proven results. Rarely will you hear an athlete complain about being unprepared. If anything some of their critics are worried about the team's athletes being over trained.
The TCGA culture has grown to be a tight knit one that supports all levels of triathletes and single sport athletes. They fight demons together and stand side by side through thick and thin. Their motto is #NoQuit. Once on the team, athletes are Reapers for life. The team is also well thought of throughout the United States and abroad for their dedication, commitment, hard work, and humor.
Not just a team for elite triathletes, but in 2015 there were two 2016 Kona Ironman World Championship qualifiers, and several 2016 Ironman 70.3 World Championship qualifiers. The team saw several compete in 2015 world championships from Maui for Xterra, to Kona for the World Ironman Championship, and to Austria for Ironman 70.3.  In the USA Triathlon NCC Challenge (#USATNCC), the team is also a top 10 overall team and the defending 2015 USAT Division IV national champions and possess a big lead already for the 2016 title.
All told, this team is on fire. They do their jobs and reap what they sow. Inquire about how to be a coached athlete or team member and you, too, may be able to find out where your potential is.
https://tricoachgeorgia.com/wp-content/uploads/2015/12/2015-Year-in-Review-TriCoachGeorgia-01.jpg
917
655
Slayer
https://tricoachgeorgia.com/wp-content/uploads/2015/04/logo-300x138.png
Slayer
2015-12-14 12:20:15
2020-10-26 10:07:46
2015 Year in Review – TriCoachGeorgia